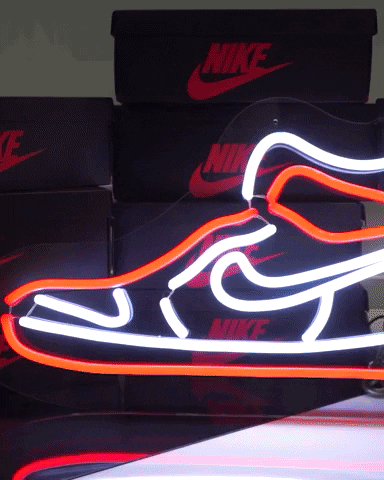 Looking to get your neon sign personalized? DM us today on Instagram (@glowhub.co) for a free quote or email us: glowhub.contact@gmail.com —we can literally transform any photo, logo, or wording into your very own Custom Neon Sign. 
⚡ UNIQUE - Light up your walls with our eye-catching LED neon signs that are made to order and customized just for you!

🏆 AFFORDABLE - Best prices for premium neon signs! Send us a quote from a competitor and we will price beat!

💡 ENERGY EFFICIENT - Our LED Neon signs are super power efficient and cost-effective with low energy consumption and with a lifespan of 50,000+ hours!

💪 DURABLE - The combination of innovative neon flex technology allows our LED Neon signs to be both light & shatterproof

❤️ SAFE - Since our neon signs use premium LED tubing, they do not heat up or contain breakable fragments, making them safer than the traditional glass neon sign! (Safer for the kids too!)

😱 EASY TO INSTALL - All of our signs come with pre-drilled holes for easy mounting & hanging* (*Please contact us for any special requests)

🤯 PEACE OF MIND - All of our signs come with a 12 Month Warranty* covering faulty items from production (*Indoor signs only. Outdoor signs come with 6 month warranty.)

🚚 FAST SHIPPING! (Free Worldwide Shipping for a Limited Time)

💯 SATISFACTION GUARANTEED - Our neon signs are fully customizable to your liking! We combine the latest neon flex & UV printing technologies to bring your vision to LIGHT! Whether it's for personal use, your business, events, and/or weddings, we will work closely with you to ensure we can make your ideas SHINE!
Processing & Shipping:
✓ Your sign is ready to ship within 4-8 business days.
✓ It will be express shipped within 1 week.

Material & Quality:
✓ Our signs are LED Flexible Neon with Silicon (safer than traditional glass neon and PVC material variants) 
✓ We will include a mountable clear acrylic backing that is personalized to your order.
✓ Comply with CE and ROHS (international safety standard)
✓ Transformer: External- 12 Volts
✓ Lifetime: 50,000+ Hours 
✓ Warranty: 1 year warranty on electrical components (Indoor signs)
✓ Power Cord: 1-2m of power cable which connects to a standard power plug
✓ No buzzing sound
Backing Style (Acrylic board):
Are you ready to take your space to the next level? 
The vibrant, refreshing splashes of dynamic color will instantly transform the room's vibe into whatever you want! Whether you're going for a calm & soothing atmosphere or a cool & electrifying space, unleash your creativity with our neon signs. 

Energize the mood, personalize your room, and of course get compliments from captivated guests all within an affordable and easy-to-setup process. Bring the beautiful and exciting look of neon lights home!
CHRISTMAS RUINED.
If I didn't reach out to these guys, they wouldn't tell me anything. Only then, I ended up getting a tracking number and it was literally just created. I ordered on November 25, and gave them until December 11. That is when I texted them asking for an update. They ended up creating a label for the 16th and sending it, saying that they GUARANTEE it will come by Christmas. IT DIDN'T. Not only did they break their promise, they didn't even abide by their own policies. I could care less that this is a small business, the MORE you should be able to interact and communicate with your customers. I AM LIVID because now my brother can't even have ANYTHING to open for Christmas. I have to now go shopping and get something else and then save this gift for his birthday. It's UNBELIEVABLE how bad the customer service was, blaming it on the shipping company. It wasn't their fault. It's this companies fault for waiting until I had to reach out to them, for them to create a label 5 days later and then put blame on the shipping company. This in irresponsible action on their part as they are not being accountable and I for one, get no compensation other than them saying, "Sorry for the delay." RIDICULOUS. I will NOT be ordering from these guys EVER again.
Worth it!!
Got it as an early Valentine's gift and my bf loved it! Great quality and it even came with a remote.
Awesome! Such a unique gift idea for my bf.. who happens to love shoes haha ✨
So beautiful when lit up!
The perfect gift! Love this so much for my room